.:: The Ultimate Software Collection ::.
.:: With Patchs, Cracks, Keys... No Rar Pass! Enjoy! ::.
Welcome to The Ultimate Software Collection by PDESD. This small collection of Top Apps will grow daily with your support. Everything here I have uploaded myself and I will try to bring the latest releases to you. If you notice any dead links, please PM me so that I can re-upload as soon as possible. You can also post here your requests.

IMPORTANT:

Requests:

[REQ][Name of Software] This applies if you would like us to upload a particular software or if one software in the thread becomes outdated. PM or reply in thread Thanks.

Reports:

[RPT][Name of the Software] This applies if the link is broken for the software or for anything other reasons. PM or reply in the thread Thanks.

Search:

[Ctrl + F] To find the software you looking for, copy paste the name in the content page to your browser's search engine and it will match against the download links.
>>>>>>>>>>>>>>>>>>>>>>>>>>>>>>>>>>>>>>>>>>>>>>>>>>>>>>>>>>>>>
Antiviruses
Ashampoo antivirus v1.50 + Keygen
Avast AntiVirus 2009 Pro v4.8.1282 Plus + Life Time Serial
Avira AntiVir Premium 2009 V9.0.0.430 + keys (28/April/2009)
F-Prot Antivirus v6.0.7.0 + Serial
Antispyware
Anti-Trojan Elite 4.4.8 + Crack
Malwarebytes' Anti-Malware 1.37 Multilingual
Trojan Remover 6.7.8 Build 2572 ? Incl. New Keygen-RES
Converters
Total Video Converter 3.12 full Reg
Universal Document Converter v4.2 + Patch
Xilisoft Video Converter Ultimate 5.1.20.0121.IQ8Y1 + Crack
Downloaders
Flashget.2.11.0.1188
IDM-Internet Download Manager IDM.v5.17.5.Full + Crack
DvD Software
Cheetah CD burner 4.05 + Key
DVDFab v5.2 Platinum + Serial
DVD Rip Master Pro v8.0.4.1 + Serial
Easy DVD Creator v2.0.6.WinALL Incl.Keygen
SlySoft CloneDVD 2.9.2.1 Incl. KeyMaker
ISO Burners
Alcohol 120% + Patch
Daemon.Tools.Pro.Advanced 4.3 + Patch
ImTOO ISO Burner 1.0.53.0313 + Patch
PowerISO.v4.4 + Keygen
UltraISO.3.3.2685 + Keygen
Media Players
All Player 3.7.6.5
BS Player Pro 2.40.997.Full + Keymaker
Gom Player 2.1
Media Monkey Gold Edition + Keymaker
Real Player 11.0.9.372.GP + Activator
Zoom Player Home MAX.v6.00 + Crack
Tune-Up Optimizers
Ashampoo WinOptimizer.5.v5.00 + Crack
Glary Utilities PRO 2.12.0.658 + Keygen
PC Tools Desktop Maestro 2.0.0.332 + Licence Keys
WinUtilities 6.1 + Crack
Other
Advanced SystemCare PRO v3.3.0.646 Latest + Patch & Keygen
Babylon Pro 8.0.0 (r18) + New License Key-ZWT
Bear Share Pro 5.3.0 Full
Firefox Ultimate Optimizer 2009 + Patch
LimeWire PRO 5.1.3 Final - Full Registered Version
mIRC 6.35 + Patch
Perfect Uninstaller 6.3.3.3 + 100% Working Serials
WinRAR 3.80 FULL PRO pre-cracked
>>>>>>>>>>>>>>>>>>>>>>>>>>>>>>>>>>>>>>>>>>>>>>>>>>>>>>>>>>>>>>>
INDEX [Alphabetically]

A*****

*Advanced SystemCare PRO v3.3.0.646 Latest + Patch & Keygen
Download:
Code:

http://rapidshare.com/files/240375813/Advanced.SystemCare.PRO.v3.3.0.646.rar
>>>>>
*Alcohol 120% + Patch
Download:
Code:

http://rapidshare.com/files/223634835/Alcohol.120.1.9.8.7350.rar
>>>>>
*All Player 3.7.6.5
Download:
Code:

http://rapidshare.com/files/224112194/All.Player.3.7.6.5.rar
>>>>>
*Anti-Trojan Elite 4.4.8 + Crack
Download:
Code:

http://rapidshare.com/files/224120715/Anti-Trojan.Elite.4.4.8.rar
>>>>>
*Ashampoo antivirus v1.50 + Keygen
Download:
Code:

http://rapidshare.com/files/223561512/Ashampoo_antivirus_v1.50.rar
>>>>>
*Ashampoo.WinOptimizer.5.v5.00 + Crack
Download:
Code:

http://rapidshare.com/files/223613072/Ashampoo.WinOptimizer.5.v5.00.rar
>>>>>
*Avast AntiVirus 2009 Pro v4.8.1282 Plus + Life Time Serial
Download:
Code:

http://rapidshare.com/files/223582970/Avast.AntiVirus.2009.Pro.v4.8.1282.Plus_Serial_life_time.rar
>>>>>
*Avira AntiVir Premium 2009 V9.0.0.430 + keys (28/April/2009)
Download:
Code:

http://rapidshare.com/files/232598977/Avira_Antivir9.rar
B*****

*Babylon Pro 8.0.0 (r18) + New License Key-ZWT
Download:
Code:

http://rapidshare.com/files/240369546/Babylon.v8.0.0.r18-ZWT.rar
>>>>>
*Bear Share Pro 5.3.0 Full
Download:
Code:

http://rapidshare.com/files/230534402/Bear.Share.Pro_5.3.0.Cracked.rar
>>>>>
*BS Player Pro 2.40.997.Full + Keymaker
Download:
Code:

http://rapidshare.com/files/224106607/BS.Player.Pro.2.40.997.Full.rar
C*****

*Cheetah CD burner 4.05 + Key
Download:
Code:

http://rapidshare.com/files/223626980/Cheetah.CD.burner.4.05.rar
D*****

*Daemon.Tools.Pro.Advanced 4.3 + Patch
Download:
Code:

http://rapidshare.com/files/223645311/Daemon.Tools.Pro.Advanced.w7compatible.4.3.rar
>>>>>
*DVDFab v5.2 Platinum + Serial
Download:
Code:

http://rapidshare.com/files/225540993/DVDFab.v5.2.rar
>>>>>
*DVD Rip Master Pro v8.0.4.1 + Serial
Download:
Code:

http://rapidshare.com/files/225602145/DVD.Rip.Master.Pro.v8.0.4.1.rar
E*****

*Easy DVD Creator v2.0.6.WinALL Incl.Keygen
Download:
Code:

http://rapidshare.com/files/225549336/Easy.DVD.Creator.v2.0.6.rar
F*****

*Firefox Ultimate Optimizer 2009 + Patch
Download:
Code:

http://rapidshare.com/files/231658880/Firefox_Optimizer_2009.rar
>>>>>
*Flashget.2.11.0.1188
Download:
Code:

http://rapidshare.com/files/223732317/Flashget.2.11.0.1188.rar
>>>>>
*F-Prot Antivirus v6.0.7.0 + Serial
Download:
Code:

http://rapidshare.com/files/224117404/F-Prot.Antivirus.v6.0.7.0.rar
>>>>>
G*****

*Glary Utilities PRO 2.12.0.658 + Keygen
Download:
Code:

http://rapidshare.com/files/244884806/Glary_Utilities_PRO_2.12.0.658.rar
>>>>>
*Gom Player 2.1
Download:
Code:

http://rapidshare.com/files/224097330/GOM.Player.2.1.rar
H*****I*****

*IDM-Internet Download Manager IDM.v5.17.5.Full + Crack
Download:
Code:

http://rapidshare.com/files/239370640/IDM.v5.17.5.Full.rar
>>>>>
*ImTOO ISO Burner 1.0.53.0313 + Patch
Download:
Code:

http://rapidshare.com/files/223650368/ImTOO_ISO_Burner_1.0.53.0313.rar
J*****K*****L*****

*LimeWire PRO 5.1.3 Final - Full Registered Version
Download:
Code:

http://rapidshare.com/files/240382963/LimeVVire.Pro.v5.1.3.Final.Retail.rar
M*****

*Malwarebytes' Anti-Malware 1.37 Multilingual
Download:
Code:

http://rapidshare.com/files/240385589/Malwarebytes_Anti-Malware.v1.37.rar
>>>>>
*Media Monkey Gold Edition + Keymaker
Download:
Code:

http://rapidshare.com/files/223735045/Media.Monkey.Gold.3.0.2.1134.rar
>>>>>
*mIRC 6.35 + Patch
Download:
Code:

http://rapidshare.com/files/230528824/mIRC635.rar
N*****O*****P*****

*PC Tools Desktop Maestro 2.0.0.332 + Licence Keys
Download:
Code:

http://rapidshare.com/files/223596325/PC.Tools_Desktop.Maestro_2.0.0.332.rar
>>>>>
*Perfect Uninstaller 6.3.3.3 + 100% Working Serials
Download:
Code:

http://rapidshare.com/files/240387520/PerfectUninstaller.v6.3.3.3.rar
>>>>>
*PowerISO.v4.4 + Keygen
Download:
Code:

http://rapidshare.com/files/224087022/PowerISO.v4.4.rar
Q*****R*****

*Real Player 11.0.9.372.GP + Activator
Download:
Code:

http://rapidshare.com/files/223915316/Real.Player.11.0.9.372.GP.rar
>>>>>
*SlySoft CloneDVD 2.9.2.1 Incl.KeyMaker
Download:
Code:

http://rapidshare.com/files/225559792/SlySoft.CloneDVD.v2.9.2.rar
S*****T*****

*Total Video Converter 3.12 full Reg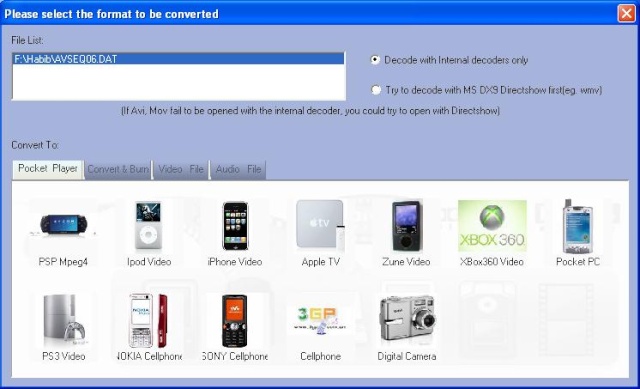 Download:
Code:

http://rapidshare.com/files/244880074/Total_Video_converter_3.12_full_Reg.rar
>>>>>
*Trojan Remover 6.7.8 Build 2572 ? Incl. New Keygen-RES
Download
Code:

http://rapidshare.com/files/223546086/Trojan.Remover.v6.7.8.Build.2572.rar
U*****

*UltraISO.3.3.2685 + Keygen
Download:
Code:

http://rapidshare.com/files/224092235/UltraISO.3.3.2685.rar
>>>>>
*Universal Document Converter v4.2 + Patch
Download:
Code:

http://rapidshare.com/files/225569053/Universal.Document.Converter.v4.2.rar
V*****W*****

*WinRAR 3.80 FULL PRO pre-cracked
Download:
Code:

http://rapidshare.com/files/242704547/winrar.3.8.0.pro.rar
or
Code:

http://rapidshare.com/files/242696755/winrar.3.8.0.pro.zip
>>>>>
*WinUtilities 6.1 + Crack
Download:
Code:

http://rapidshare.com/files/223602939/WinUtilities_6.1.rar
X*****

*Xilisoft Video Converter Ultimate 5.1.20.0121.IQ8Y1 + Crack
Download:
Code:

http://rapidshare.com/files/189169335/Xilisoft.Video.Converter.Ultimate.5.1.20.0121.IQ8Y1.With.Crack.rar
Y*****Z*****

*Zoom Player Home MAX.v6.00 + Crack
Download:
Code:

http://rapidshare.com/files/229417469/Zoom.Player.Home.MAX.v6.00_CRKEXE.rar